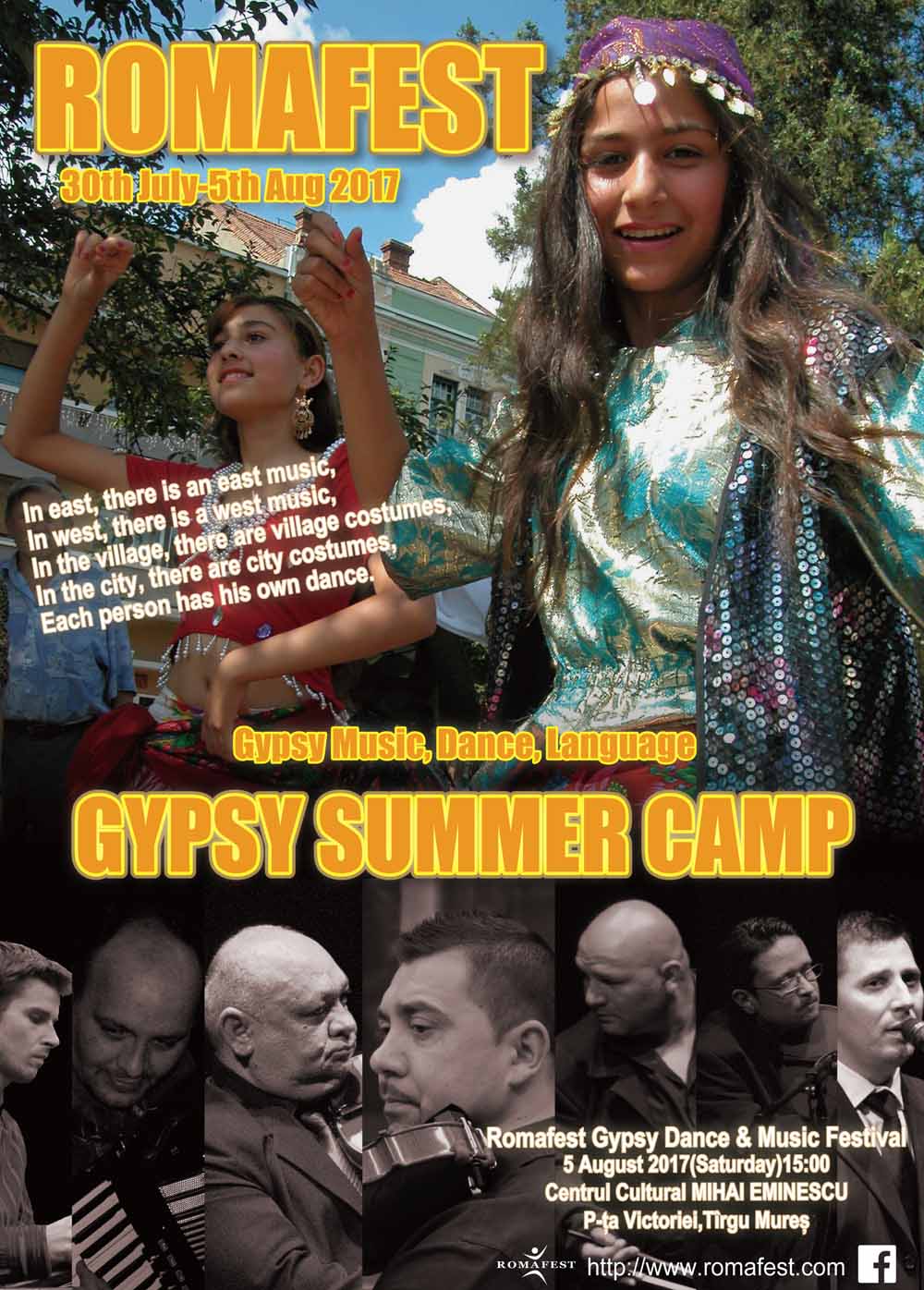 SCHEDULE PROGRAM APPLICATION   CONTACT

In summer 2017, Romafest Gypsy Camp will be held at Hotel Grand Lion in Gornesti(Tg-Mures, Romania)
Everyone who is interested in Gypsy dances, music, language and culture can join. Guests from all around the world are welcome, from beginners to professionals.
"The real gypsy teachers from authentic local areas" impossible to experience anywhere but at Romafest Gypsy Camp.
During 1 week, you can choose from the wide range of classes: violin, viola, double bass, accordion and cimbalom music classes to Csingeralas(Gypsy dance from Mures:Romania) classes and even Gypsy language.
All teachers are professional musicians and dancers involved in Gypsy movement in the world. Let's study together Gypsy vocabulary from well-known folk songs.
Let's enjoy with Gypsies in Romania In Csingeralas dance classes, you start enjoying from simple steps with the Gypsy live music orchestra.
Night programs are "the Gypsy Colinda". We will visit different Gypsy villages with gypsy musicians each night, see them sing and dance.
Let's experience the real gypsy party and the culture in the field.
The last day of the camp is the 25th Romafest gypsy festival. Around 300 dancers and musicians will gather from various places in the Romania.
Together, let's enjoy and study the gypsy folklore!

Level
Music: Intermediate to advanced and professional
Dance: Beginners to advanced and professional

The holding period
July 30th (Sun) morning, lessons start. August 5th (Sat) night, Romafest Gypsy festival finish. * July 29th (Sat) afternoon, acceptance start. Let us know the request of accommodation registration.

Place & Accommodations
Pension Grand Lion
Hotel manager: Kulcsár Sándor
547280 Gornesti, nr.416, jud.Mures, Romania
Web: http://www.grandlion.ro
- For people who have brought a tent and a sleeping bag, the camping facility situated next door. In the camp, there is shower and toilet.
- Optional Night Programs After dinner, you can either join our optional tour or have self-practice time.
- The practice room is available until 23:00.
- The Option Night Programs are "the Gypsy Colinda". We will visit different Gypsy villages with gypsy musicians each night, see them sing and dance. Let's experience the real gypsy party and the culture in the field.
- On the registration day: Please pay the participation fee in cash at the reception (1 unit 100 euros).

How to get here
- From Tg-Mures center: about 20 minutes by car(18km).
- From Tg-Mures airport : about 45 minutes by car
- From Tg-Mures bus station: 30 minutes by car.


- Pension Grand Lion (twin bedroom) Lessons and meals 500 euros
- Single room use , partial participation in the camp lessons, please contact us.
- Camp facility use lesson and meals 400 euros.
- Single lessons participation including one meal 50 euros.
- Optional night program over 10 pm participation 50 euros / night.
- Optional program of Aug. 6 (Sun) participation 100 euros / day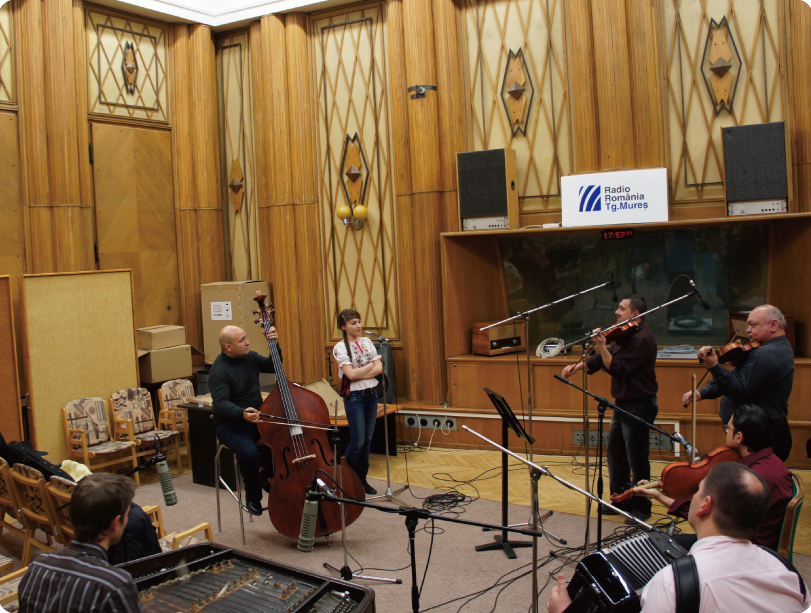 Gypsy music workshop by Romafest musicians,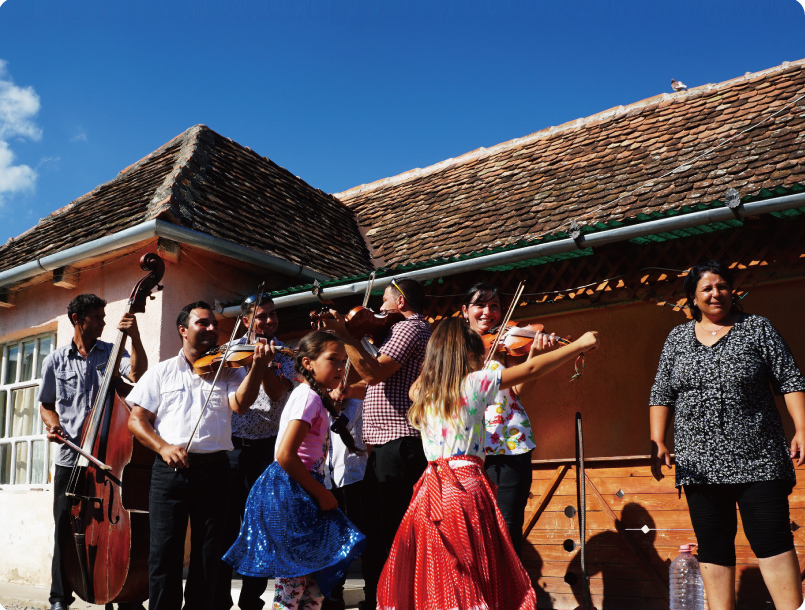 Gypsy Colinda We will visit neighborhood Gypsy villages with gypsy musicians!! with Szaszcsavas gypsy Band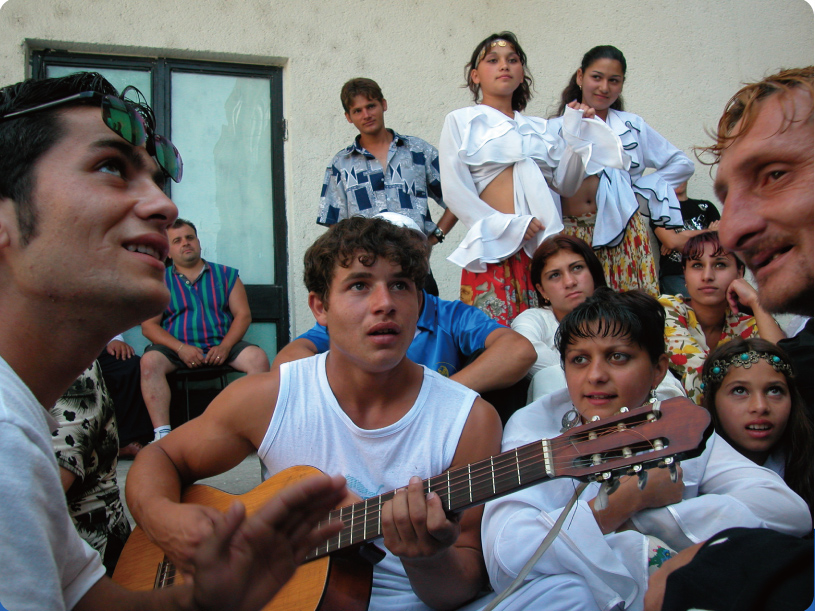 Everytime they are singing or dancing.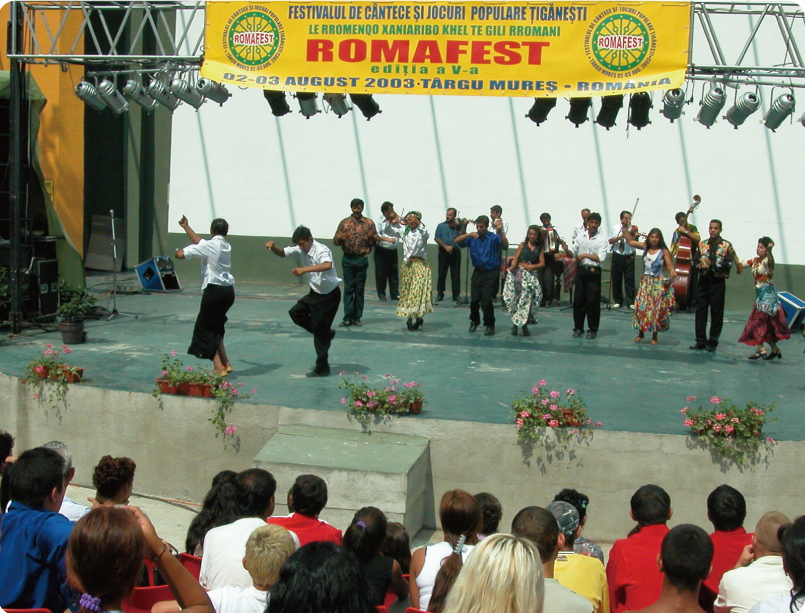 The 25th ROMAFEST Festival on the last day of the camp.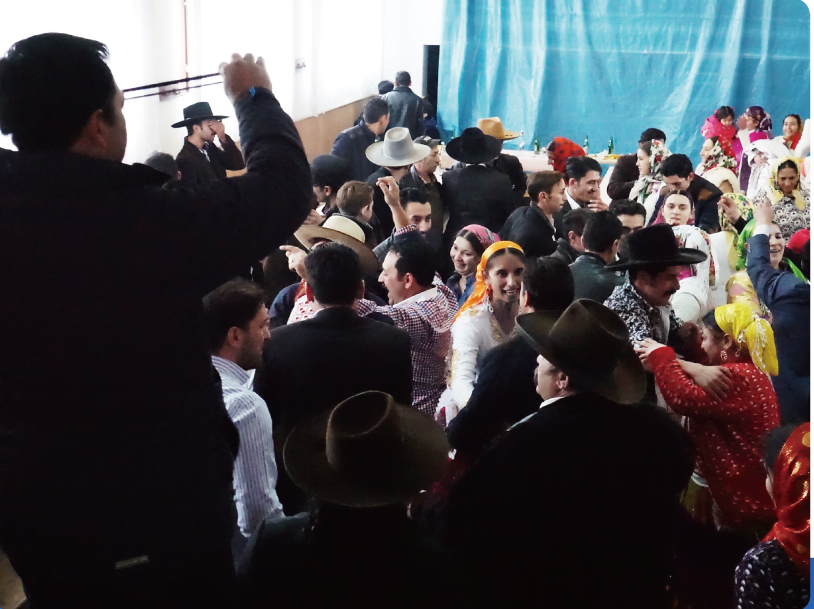 Gypsy dance party with live music is held until midnight.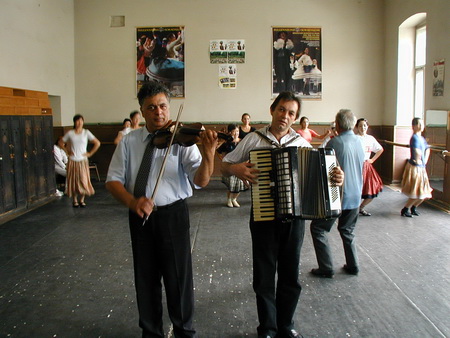 Gypsy dance workshops, folk songs lessons and language seminars. 2001 Romafest Work Shop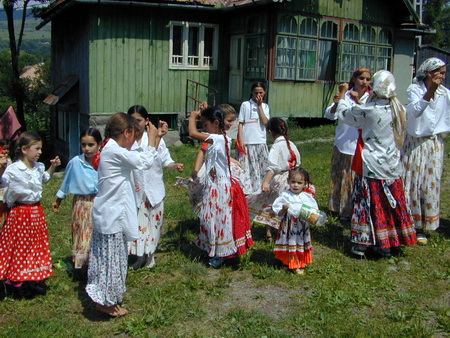 Corund(Korond)


Szanto Attila

Romafest ensemble dance leader.
Former Cirque de Soleil solo dancer A true gypsy dancer born in Marossarpatak. Pay paritucular atention to variety of his rich, cool rhythmic hands and feets moves!
comment: Dear friends of folklore we are very happy to anounce romafest dance camp for the first time with biggest exeperience in gypsy dance and music. You will get a chance to meet the best dancers from the world and the best music



ROMA language   Szanto Attila,  Râmbă Marcel
Both come from musicians families with deep roots in gypsy music and songs. In the village, they were born and raised, Gypsy language is still in common use. The both speaks Romanian, Hungarian, French, Spanish, English, and a little Japanese


FLYER.




Level
Music: Intermediate to advanced and professional
Dance: Beginners to advanced and professional
Gypsy language: Beginners